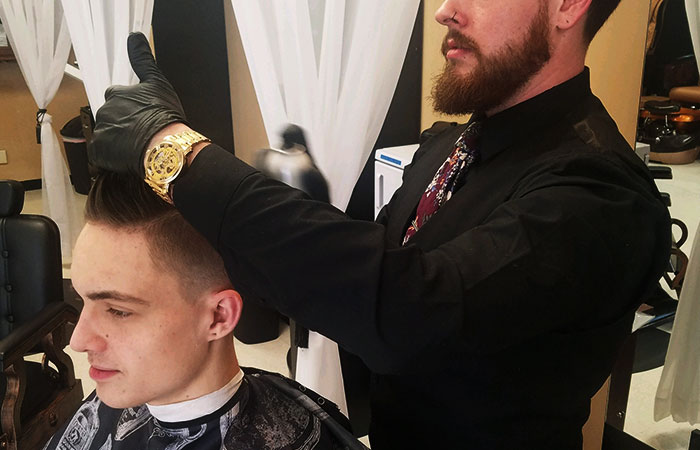 BARBER SHOP
Get a complimentary drink and enjoy our full service barber shop. After that, feel free to take a tour of our suit shop.
Our full service Barber Shop will not disappoint! In addition to Men's haircuts and beard trims, we also offer manicures and pedicures.

We know that you will enjoy your time spent at The Refinery and recommend our services to friends and fellow piers!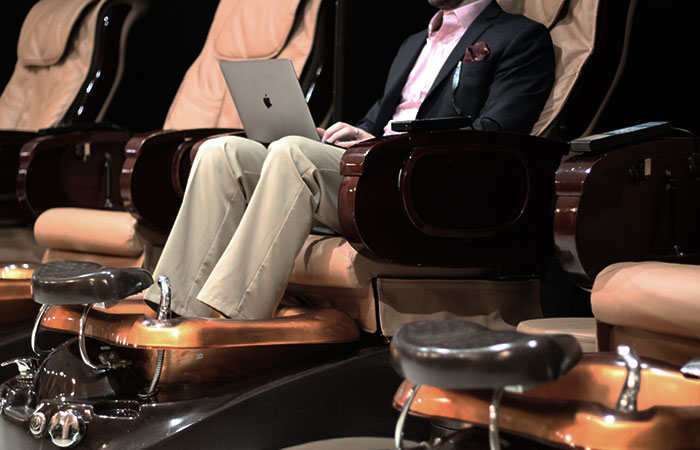 FOOT CARE
Come sit down and relax. Enjoy our Hand & Foot Services performed by our well qualified staff. Feel free to bring your lap top or use your mobile device to keep your day productive. Or use this time to take a break and enjoy great conversation in our professional atmosphere. Schedule an appointment with us today.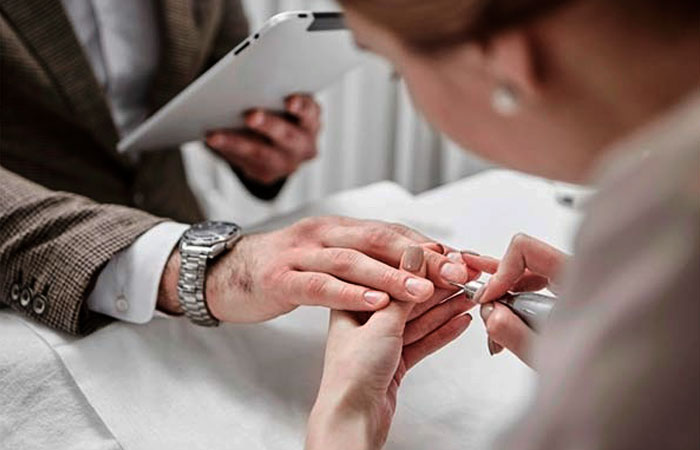 HAND CARE
Our Hand Care experts are prepared to give you the royal treatment! From hand scrubs to manicures, we have everything you need to stay sharp. In the life of a professional, it's not hard to find instances it is important to have well groomed hands to enhance your image. Think of how many times you shake a hand, or sign a document, even handing someone a product or other items. Your hands are very much in the spotlight more often than you think.